We know. Shopping for foundation online can be risky because you don't get to test the product physically.It's like a game of roulette.You may end up getting a shade that's way too dark or way too light.  Not to mention the fact that some websites don't have accurate pictures.For example the shade "Deep" in some brands is not reeeally deep. It's more like light.  Lighting also tends to vary when foundations are photographed. That's why we're here to give you a few tips on how to find your best shade match on your favourite website, zenabeauty.co.ke.
1.WHEN IN DOUBT GO DARKER
If you're trying to decide between 2 shades, but you feel unsure , get the shade that's a bit darker. This is because you can always make the foundation lighter to match your skin tone. You can do this by applying a lighter powder on top or applying concealer under your eyes and on your T-Zone area to highlight your face. The darker foundation will act as a contour/ bronzer. Like so…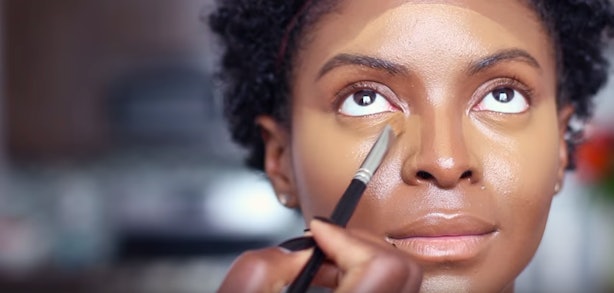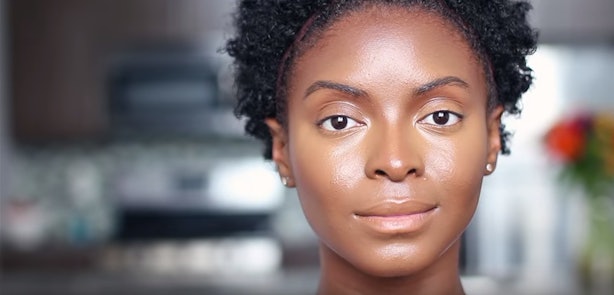 It's way harder to make a light foundation darker,especially if you have dark skin.
2.RESEARCH, RESEARCH,RESEARCH
Before buying any makeup, you need to research.However, before you buy a foundation online, you need to research,research and research some more. Search online for the particular foundation to see if there are people with your skin tone wearing that brand. Also look for swatches to see the various shades of that foundation.
Watch YouTube videos, search social media and look at the actual brand's page to see how the foundation looks on a model. 99% of the time you will find that you are able to determine your shade by researching.

3.HAVE A LOOK AT THE COMPANY'S RETURN/EXCHANGE POLICY
Some companies accept exchanges and returns. On the website , the company's exchange policy will indicate whether, if you get the wrong shade you can exchange the foundation or return it all together. So you can shop with confidence knowing that you can always exchange the foundation if it doesn't match you. Take a look at Zena Beauty's flexible policy here.
4.CONTACT THE COMPANY TO ASSIST YOU TO PICK YOUR SHADE
No need to stress about picking the right shade from a website when you can reach out to the company's customer care team to help you determine your shade. More often than not, a company is more than willing to assist.Therefore, do not write off a foundation just because you can't test it physically. Like here at Zena Beauty, you can contact us on customerservice@zenabeauty.co.ke if you need help finding your shade. You can also send us a message on our social media accounts.
SHOP OUR AVAILABLE FOUNDATIONS